Richardson & Cruddas
Richardson and Cruddas (1972) Limited is a state-owned enterprise which was established on 15th March 1973. The company functions under the control of the Ministry of Heavy Industries and Public Enterprises. The company is in the business of manufacturing fabricated metal products and metal working service activities.

The Government of Maharashtra allotted three plots of 54,285 sqm to Richardson and Cruddas for industrial purposes on a 99-year lease at Byculla, Mumbai. The officials of Government of Maharashtra found that the company did not use the plot for the intended purpose. The company started using the plot for commercial purposes such as shooting, entertainment and organizing events even without permission [1].

Richardson and Cruddas also hold 36 acres of unused land at Mulund West, Mumbai of the value of ₹ 74,000 crore. The company also holds 27 acres of land in Maharashtra Industrial Development Corporation (MIDC) in Nagpur of the value of ₹ 136 crores is lying unutilized. The total value of these unused land parcels held by the company is ₹ 98,000 crore. These are the conservative value of the unused land held by the company.

Richardson and Cruddas is sitting on large chunks of valuable land in the prime locations of Mumbai. The parcels of land are locked by the company which creates an artificial scarcity of land in the city. As a result, the price of plots increases, and this also increases the price of housing and infrastructure projects in cities. Freeing up all such unused and locked land parcels have the potential of reducing the artificial scarcity of land in the city.

Refer to the table and accompanying map for the details.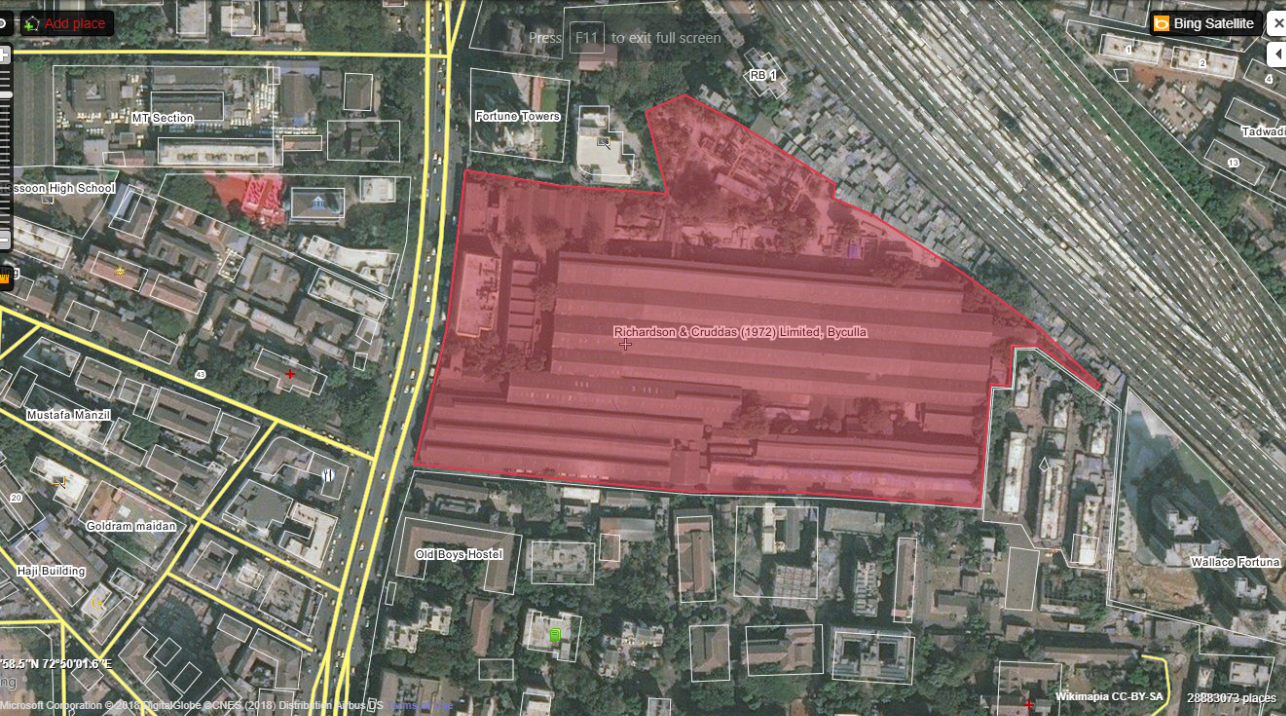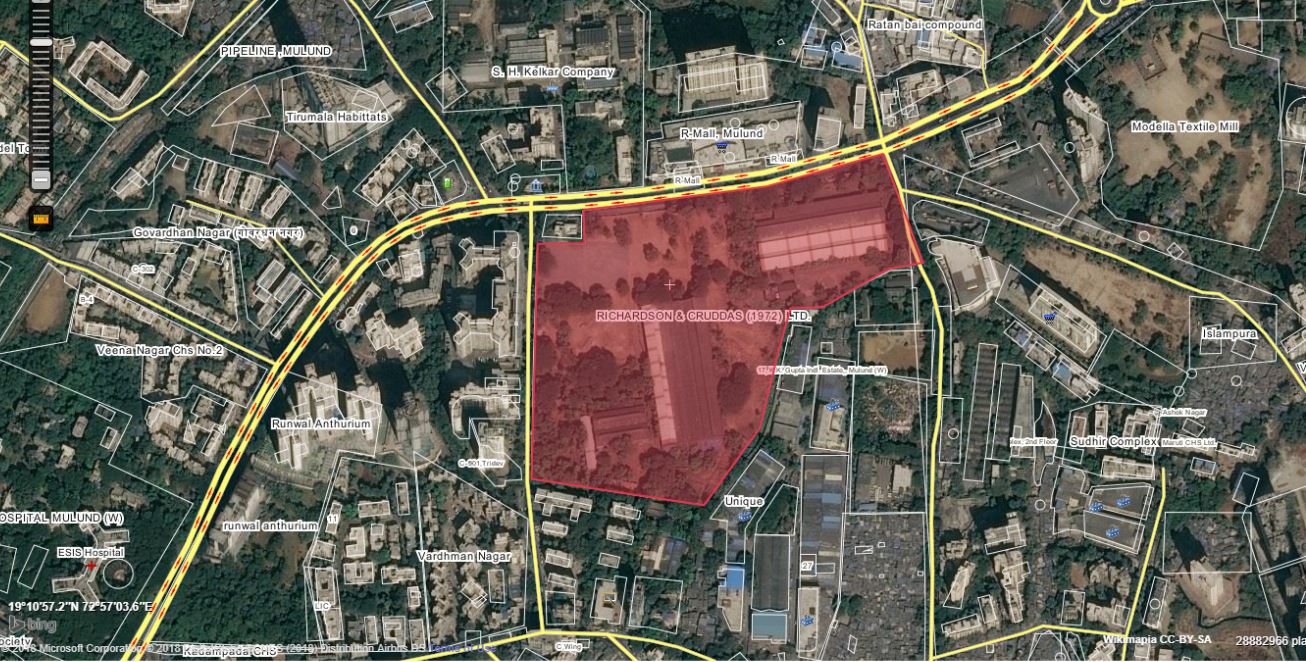 References