Maharashtra Dairy Development Department
In the year 1951, the first Dairy in Asia was established in Aarey Milk, Mumbai, with the aim of providing sterilized milk to the citizens of the city.
A separate Dairy Development Department was set up in the year 1958 to establish the necessary infrastructure for the development of dairy farming across the state.
In Greater Mumbai, there are three dairies of Aarey, Worli and Kurla and it is managed by the General Manager, Greater Bombay Dudh Yojana.
The dairy plants and machinery have not been upgraded for years, leading to its production capacity remaining grossly underused. In fact, the machinery, bought from Denmark nearly 45 years ago, has not seen an upgrade since the dairy's inception. Most of the equipment at the three units has not even undergone servicing. [1]


Aarey Milk Colony

Aarey Milk Colony at Goregaon (East) was established in 1949 and in 1951 the dairy at Aarey was inaugurated by the then Prime Minister, Pandit Jawaharlal Nehru.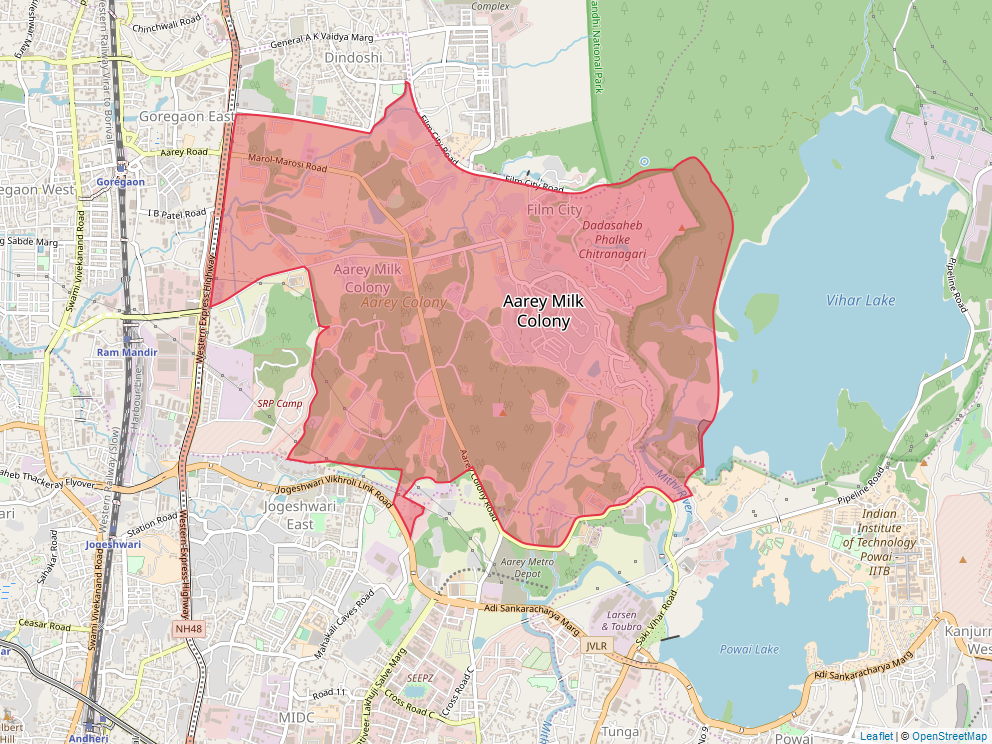 Allocation of Land within Aarey Milk Colony
Land Allotment
Area (acre)
Central Government
229.92
Central Poultry Farm
Modern Bakery
National Dairy Development Board
RBI
Maharashtra State Government
729.12
Mumbai Veterinary College
SRP
MHADA
MCGB
Film City
Fishery Department
Roads and Buildings
460
Uncultivated and Waste Land
1020.2
Nullahs
Lake
Farm Bunds
Farm Roads
River Channels
Lawns, Gardens, Paragrass, Orchards
537
Social Forestry Land & others
183
Total
3159.24 acre

The Aarey Milk Colony occupies a total area of 3,166 acres of land, leased out to various organizations and institutions. A large land parcel is used for animal grazing. Its value (conservative estimates) i ₹ 8 lakh crore [2]


Worli Dairy

The Worli Dairy, established in 1961 has been running losses and is a sick unit. It occupies 14 acres of prime real estate on Worli Seaface.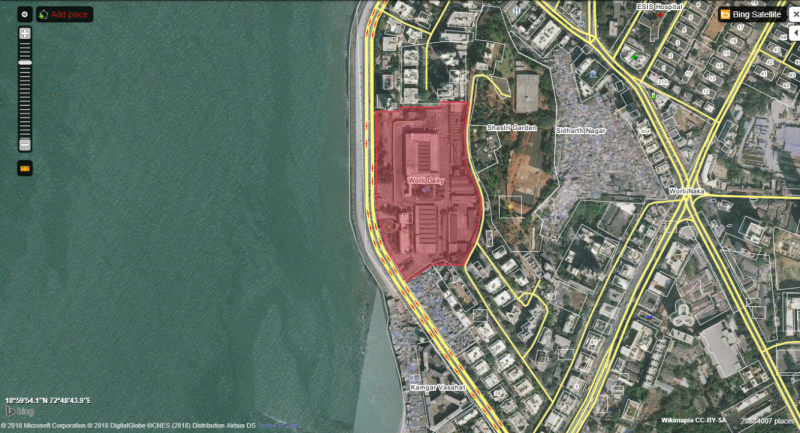 The land parcel is estimated to fetch approximately ₹10,000 crore as per current commercial real estate rates. [3]
There have been several plans made in the past to put the locked land to better use, but to no avail. Some of these failed plans are listed below:

2018: Plans to sell the land to Mumbai Metropolitan Region Development Authority (MMRDA) and talks conducted with chief minister Devendra Fadnavis, who heads up MMRDA, on this subject.
It is reported that "if it works out, it would be a government-to-government sale". With a government to government transfer this prime urban land shall continue to remain locked. Being public land the only way to monetise it is by freeing it for private investment.

2014: There was a plan floated for turning the land into a convention centre in the city. The Mumbai Metropolitan Region Development Authority (MMRDA) had come up with a plan to build a "world class convention centre"" in Worli.
This plan, however, never saw the light of the day.[4]

2012: The State planned to set up a Rs 150 crore oceanarium on the land.
An oceanarium was to be a large seawater aquarium in which marine animals would be kept for study and public entertainment. The fisheries commissioner stated that the site of Taraporewala Aquarium was too small for creating such a sea park and that Worli dairy fit the bill. This plan, never took off leaving the valuable land abandoned. [5]


Kurla Dairy

the Kurla dairy has been shut since 2014, purportedly for overhaul of machinery. Hiring has been on hold for the last few decades and there are no signs of it resuming. From the dairy's existing staff of 1,800, over 1,100 employees have been shown as surplus.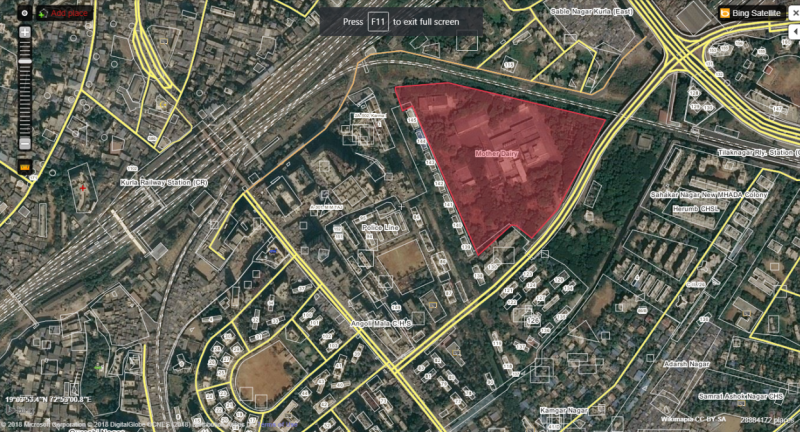 Aarey's Kurla dairy is spread over 25 acres of land and infrastructural developments around it have bumped up the plot's market value. The land holds the value of more than Rs. 1,000 crore. It is at proximity to the Kurla railway terminus and the State Transport bus depot in Nehru Nagar. The land parcel is well connected with the newly constructed Santacruz-Chembur Link Road passing through it, making it a prime urban land being wasted.[6]


References